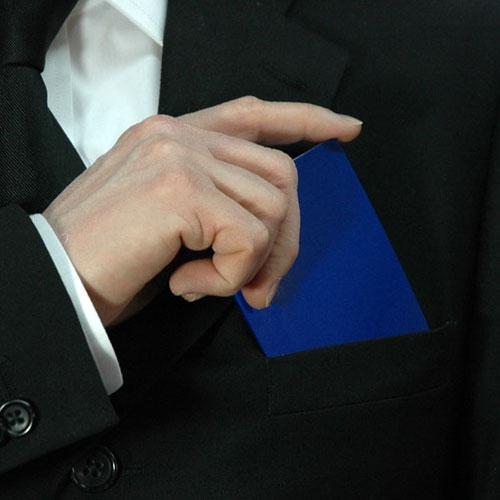 I've ordered my very own copy of the Little Blue Book, but it's temporarily sold out. Here is the Amazon description:
This is the little blue book that has everyone twittering and blogging, essential reading as we pick ourselves up, dust ourselves off, and begin the work of remaking America. Printed in a size that easily fits into pocket or purse, the book is an anthology of quotations borrowed from Barack Obama's speeches and writings. POCKET OBAMA serves as a reminder of the amazing power of oratory and the remarkable ability of this man to move people with his words, a primer for readers who want to examine the substance of his thought and reflect on the next great chapter in the American story. His superb and captivating oratory has earned comparisons to John F. Kennedy and Martin Luther King, and this collection presents words that catapulted his remarkable rise to the American Presidency. Includes themes of democracy, politics, war, terrorism, race, community, jurisprudence, faith, personal responsibility, national identity, and above all, his hoped-for vision of a new America. Learn earnestly and diligently. It is an unofficial requirement for every citizen to own, to read, and to carry this book at all times.
Even if you don't buy a copy for yourself, you'll want to read the reviews at Amazon. It's not every day that someone can successfully pull both the right and the left leg at the same time. I especially liked this one, though:
Why buy this book here? Im sure it will be provided for free in the re-education camps.